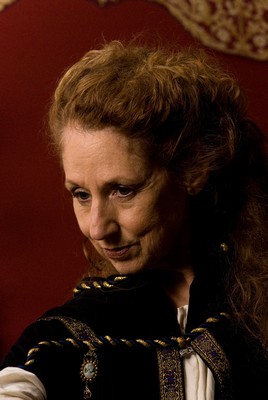 There has been a myriad of literature on Thomas More, including plays. But in five hundred years, there has been little or nothing written on the woman behind this famous man. Surely, Dame Alice deserves a place in our imaginations, and in the hands of playwright Margaret Barton Driggs, the days following Thomas More's death prove to be rich fodder for dramatic interpretation. Through extensive research, impeccable character development and her amazing grasp of language, Ms. Driggs has crafted a living, fascinating woman to be reckoned with.
Early on a summer morning thirteen days following her husband's beheading, Dame Alice makes a grizzly discovery. As the sun rises, she weaves the story of her life with Thomas More and we witness her arrival at a life-altering revelation.
Rena Cherry Brown, having accompanied the development of this piece over four years from inception to production, has climbed into Dame Alice's skin. An award winning actress, Ms. Brown sweeps us up and transports us into willing witnesses to Dame Alice's incarnation.
This show is available for hire and transports into any reasonable space. Minimal technical requirements. For booking information contact Rena at rcbrena@gmail.com or Margaret Barton Driggs at peggy.driggs@gmail.com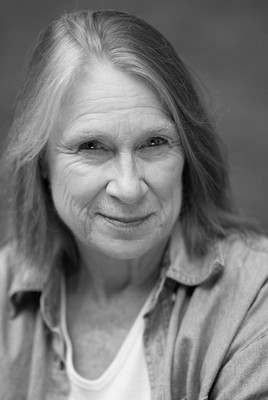 Playwright, Margaret Barton Driggs